Kiyoko Sueda, Dean of the School of International Politics, Economics, and Communication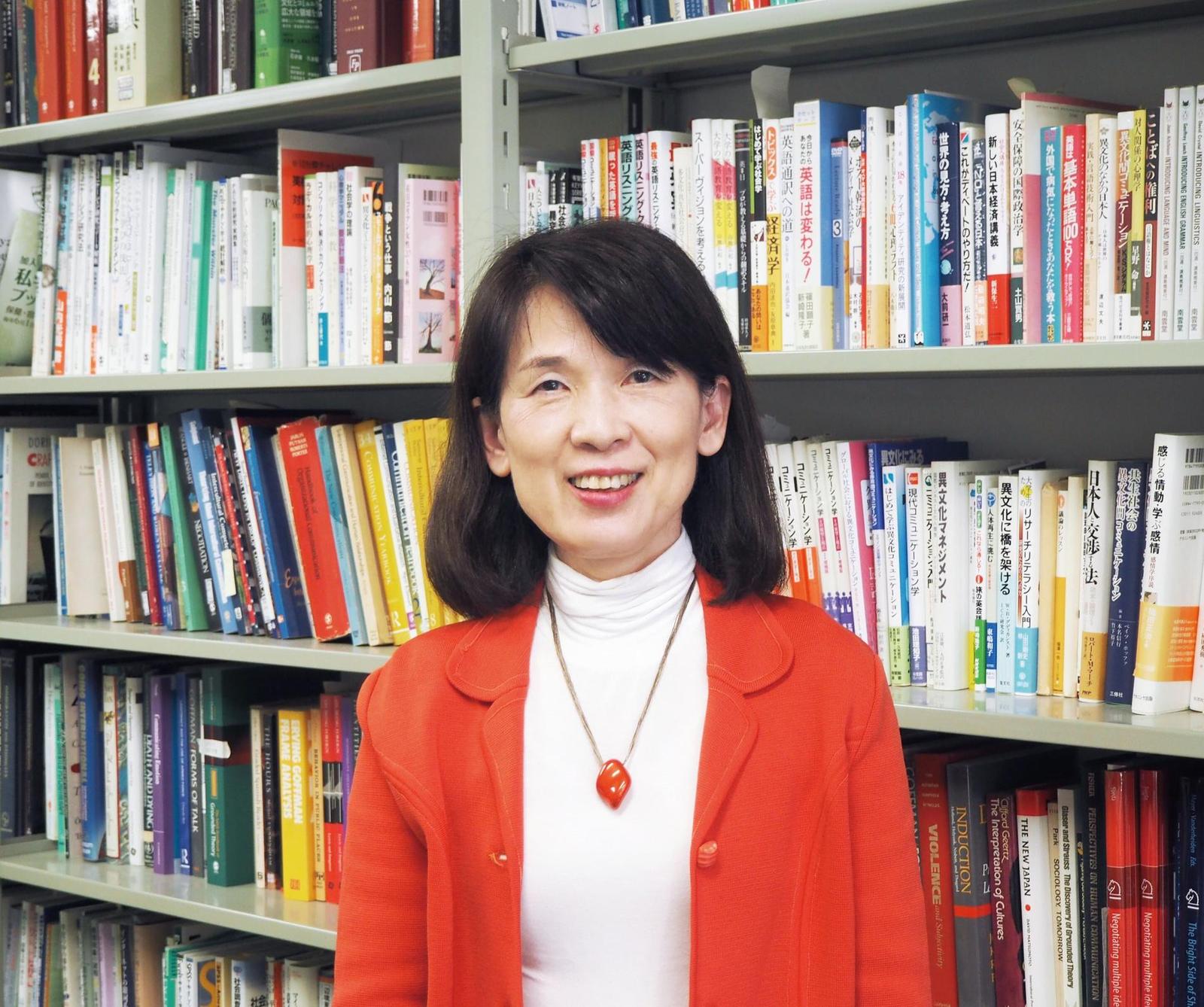 The Aoyama Gakuin University School of International Politics, Economics, and Communication (SIPEC) was founded in 1982 with the objective of producing talent that would flourish in international settings. Since then, SIPEC has continued to produce social and political leaders.
As globalization progresses, we have the ability to cross borders more easily and interact with people with different ethnicities, cultures, histories, and languages. However, globalization has not only brought about greater cultural diversity overseas, but in Japan as well, demanding that we coexist and cooperate regardless of differences in language, ethnicity, social customs, and gender. Developments in information technology and artificial intelligence have added convenience to our everyday lives, allowing us to exchange ideas online with anyone in the world. On the other hand, increasing conflicts in many locations worldwide and frequent unexpected disasters have made our world seem more uncertain.
Increasingly, each of us is being asked to transcend national frameworks as we tackle challenges on a global scale, particularly in areas such as diplomacy, finance, and trade as well as resources, energy, and the environment.
Aoyama Gakuin University School of International Politics, Economics, and Communication offers a curriculum that addresses international politics, economics, and communication independently, and it integrates the teachings of these three disciplines so that students can learn organically from both the micro and macro perspectives. This starts with building knowledge and strengthening comprehension of the current status and challenges of global society. Next, students develop the ability to analyze those challenges based on evidence (data), and they acquire necessary debate and discussion skills. To help them successfully convey their own views, students then improve their foreign language abilities and cultivate communication skills for reconciling diverse opinions and value systems. Sometimes we have the courage to overturn assumptions we had taken for granted, and SIPEC offers learning opportunities that lead to the flexible mindsets and attitudes necessary for addressing global issues.
 Globalization develops from within, and globalization begins within your mind. We at SIPEC walk alongside our students so that they each learn to respect others beyond differences of national origin, ethnicity, and religion, to build new values based on diversity, and they grow to flourish in society as true global leaders.